ABOUT LORI
USA Today said of Lori Andrews, "When octuplets are born in Houston, when a dead man fathers a baby in Los Angeles, when 'twins' of different races are born after a medical mix-up in Manhattan, whom are you going to call? Lori Andrews definitely is on the short list."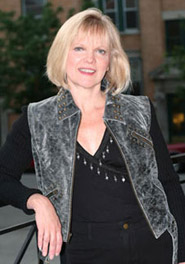 Like Linda Fairstein and Kathy Reichs, Lori Andrews gets inspiration for her mysteries from her day job. She's an expert on genetics and law, called in by governments and professional groups ranging from the emirate of Dubai to the French National Assembly, from the U.S. Centers for Disease Control to the College of American Pathologists. When the federal government undertook the $3 billion Human Genome Project, she was chosen to chair the federal advisory committee dealing with the legal, ethical, and social implications of the project. She served as a consultant to the science ministers of twelve countries on the issues of embryo stem cells, gene patents, and DNA banking. She also advises artists who want to use genetic engineering to become creators with a capital "C" and invent new living species. She recently testified in the Senate on gene patenting and is advising the Chicago Historical Society on the ethics of testing Abe Lincoln's DNA.
Lori is a law professor in Chicago and the director of the Institute for Science, Law and Technology at the Illinois Institute of Technology. The National Law Journal named her one of the 100 Most Influential Lawyers in America and the American College of Law and Medicine awarded her its highest honor, making her an Honorary Fellow for "distinguished achievement in the field of legal medicine."
Lori is also an award-winning writer who has published a wide array of magazine articles, as well as ten nonfiction books, the last three of which have earned her appearances on "Oprah." A frequent guest on "Nightline," "60 Minutes," "CBS Morning News" and various other programs, she is often interviewed about genetic technologies.
Download high-res photos on the Contact page.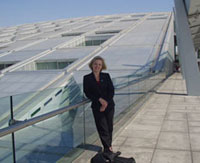 Lori after her speech on human cloning at the Library of Alexandria in Egypt.
All content © 2009-2011 by Lori Andrews.
loriandrews.com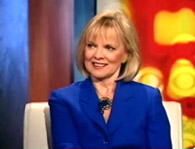 Video from CBS: "Your DNA May Be Used In Ways That Would Shock You!" If you've ever given blood or undergone even minor surgery, someone may be using your DNA in ways that could shock you. Author and attorney Lori Andrews has a new novel on the subject.
Read Lori's guest blog from Jungle Red
Read an interview with Lori from Business Week Chicago (PDF)
Read an interview with Lori from Yale Law Report
Read a Q&A with Lori about her career and its influence on her novels SEQUENCE and THE SILENT ASSASSIN. (PDF)
Read what Lori has to say about her character, Dr. Alex Blake.
Read about the other Lori Andrews: the musician and the artist!