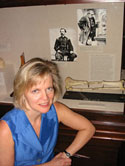 About the Setting
The Armed Forces Institute of Pathology (AFIP), where Lori Andrews' series is set, is a real institution. Learn more about the AFIP and the National Museum of Health and Medicine, whose fascinating exhibits include the amputated leg from Civil War hero Daniel Sickles (pictured). Read more about AFIP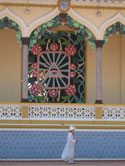 The Journey to THE SILENT ASSASSIN: From an Encounter with a Skull... To a Trip to Vietnam
Lori's research for THE SILENT ASSASSIN took her from the White House to a former journalists' club in Ho Chi Minh City, Vietnam. Read more.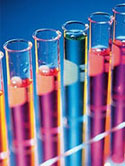 What does the future of genetics hold?
Will we live among cloned human beings? Watch sports played by genetically enhanced athletes? Read Lori's opinion and learn the latest about genetic engineering of human beings.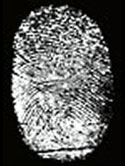 Where can I learn about forensics?
Have you always wanted to be a CSI? Rub some Vicks Vapor Rub under your nose and start with a virtual autopsy, then proceed to catching the perp through a match of his DNA.

Need a genetics overview?
Whether you're learning the basics for the first time or you just need a review, there are many helpful genetics sites. To truly understand the implications genetics research can have, and the tools which incorporate genetics into our lives, you should first know the science behind it all.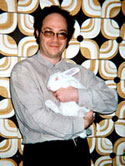 Featured Genetic Artist: Eduardo Kac
Lori has a passion for artists who use genetics in their work. In SEQUENCE, a fictional biotech company collects the works of the real artists Eduardo Kac, Suzanne Anker, and Bradley Rubinstein. Kac, pictured, has created actual genes as works of art. Read more about Kac